iWantHue is a web-based color palette generator that provides powerful settings for finding the colors that play well with each other.
It works by defining a range of hue, chroma +lightness and the app can return a palette of any size instantly.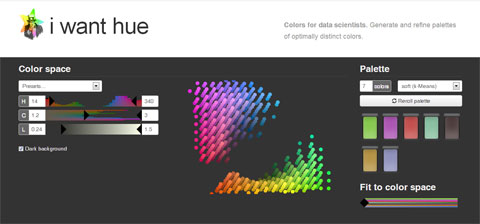 The palettes are provided in multiple formats (RGB or HEX, as a list or JSON) and, also, there are also presets to create faster.
iWantHue is open source and anyone can use it to create palettes with only JavaScript.