Iconvault allows adding any number of images by simply drag 'n' dropping them to the uploader and creates the necessary files (font and CSS rules) automatically in seconds.
Icon fonts were kinda experimental even few years ago but, today, they are becoming the standard to use icons on websites. There are several tools to generate icon fonts from standard images and here is a new, easy-to-use one.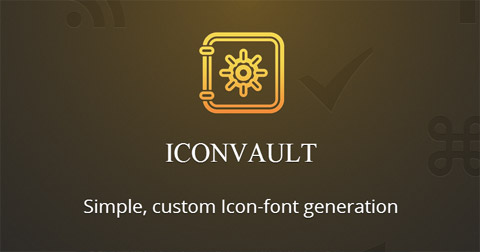 It takes the filename and adds a "icon-" prefix to it for the CSS file. Also, there is a growing library of custom icons by Iconvault.