Freepik – a search engine that indexes onlyВ vectors, PSDs and photos can be very useful. The search engine crawls many design-related websites, ranks the found resources with their relevance and presents to the user.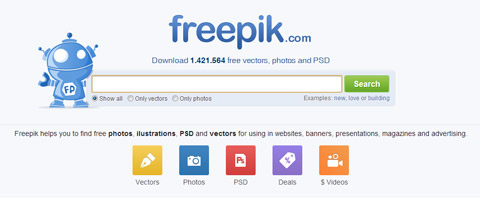 It is possible to narrow the search with the file type (vector, photo, PSD) and categories offered (nature, buttons, icons, background, etc.).
Also, the website offer various premium design materials like stock videos, images and design deals.