With Icons DB, a free and growing set of flat icons, that is not possible as we can get all the items in any color we prefer. The set includes 1800+ items in multiple formats (ICO, PNG, JPG, GIF) and 8 sizes from 16*16px to 512*512px.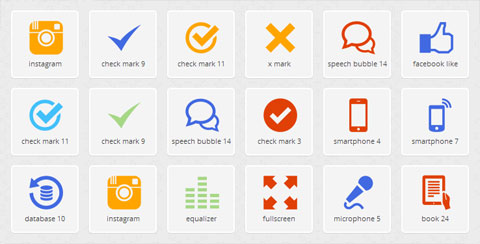 There are many icons which can fit very well to web apps and almost each item has multiple variations that can satisfy each taste.
Only drawback is the inability to download the whole set as they are only offered one-by-one.