ICONS FOR WEB AND USER INTERFACE DESIGNER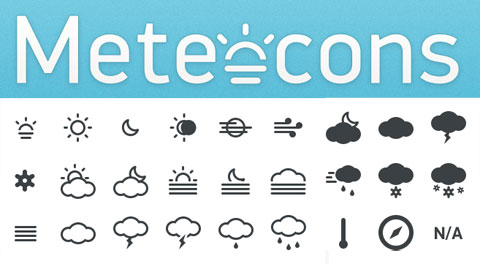 Meteocons is a free weather icon set, it works perfect for apps or your new web project!
This set containg 40+ icons available in PSD, CHS, EPS, SVG, Desktop font and Web font.
You may use these icons for both commercial and personal projects and customize them any way you like.
All icon and updates are FREE!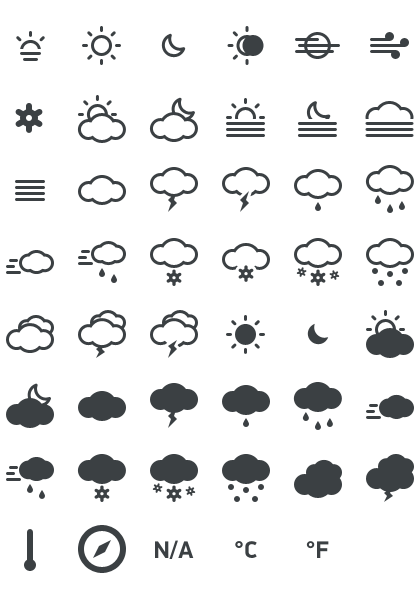 Download: Meteocons
Designer: http://www.alessioatzeni.com/meteocons/