Projects need high quality file icons, whether it is a web application or a simple website that may be offering downloads of files. Visualizing the file types help the user quickly understand what a file or link is about.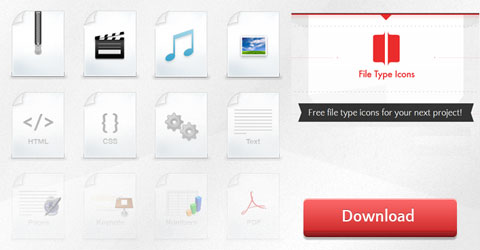 File Type Icons is a free set of slick icons that features 20 of the most popular file types including image, PDF, Word, Excel, text, PSD, HTML,CSS and more. The icons come in 2 formats: PNG (128*128px) and well-layered PSD files.
Note: The download of the icons require a free membership to the e-mail list of the website.
Download: filetypeicons.com