Micro Icon Set is a package of 110 slick icons at 16×16 pixels that are very suitable for using in web applications.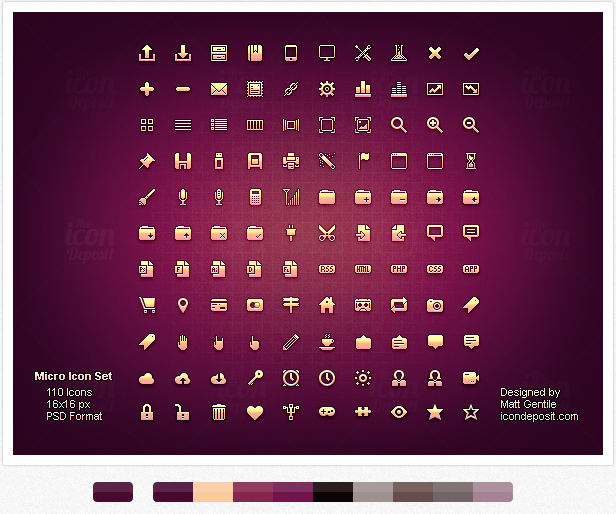 The set comes as vector shapes in a Photoshop file (.PSD) and they are sized 16*16px by default.
It includes items like download/upload, folders, devices, charts, comments and more.