Text animations in websites were so popular once Flash was used widely and now, simplistic, non-animated websites that put the content in front are the way to go.
However, if used wisely, there is still room for such animations, and, a jQuery plugin named Textillate.js simplifies creating them.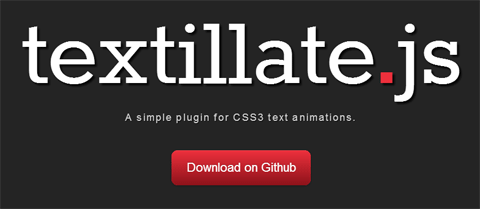 The plugin makes use of Animate.css + Lettering.js and it is capable of creating lots of animations like flash, bounce, shake, pulse, fade, rotate, flip and much more.