Pixate is a free platform for creating the user interface of native mobile apps with CSS. It is actually a graphics engine that transforms CSS into scalable graphics, bitmap effects and more.
The app can be built with any tool/language (Objective-C, Titanium, etc.) and Pixate will work with all of them.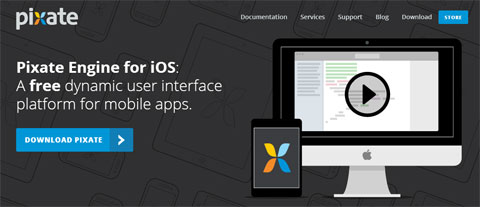 CSS used can be loaded В locally or remotely which is great for totally customizing the look and feel by updating the CSS and not updating the app itself. Pixate is currently iOS-only but Android support (where the same code could be used for both platforms) will be available soon.