Cheatsheets are great as they help us quickly find the feature of a library, language, app, etc. we are using.
OverAPI is a fresh project which collects all the designer/developer cheatsheets into the same place and presents all of them in a consistent interface.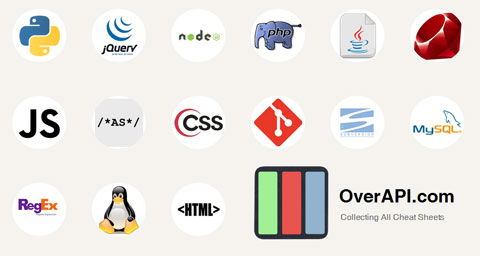 This not only simplifies browsing them but also saves us time on searching for the latest cheatsheets as the list is regularly updated.
Currently, it is possible to find data for many popular languages like HTML, CSS, JavaScript, PHP, Python, MySQL, jQuery, Ruby and more.