Basic jQuery Slider is a non-complicated and lightweight (4.6kb minified) content slider plugin that can present any HTML content. It is not feature-rich and includes only the essential functionality combined with clean semantic mark-up.
Easy to use, easy to theme, easy to customise.
A simple, no-frills, robust jQuery plugin for creating beautiful slideshows for your featured content.
Slides can contain any valid HTML markup
Allows both slide and fade animations
Supported in all major browsers
Easy to theme and customise for any project
Supports keyboard navigation
Super lightweight, weighs in at 4.6kb minified
Completely free to use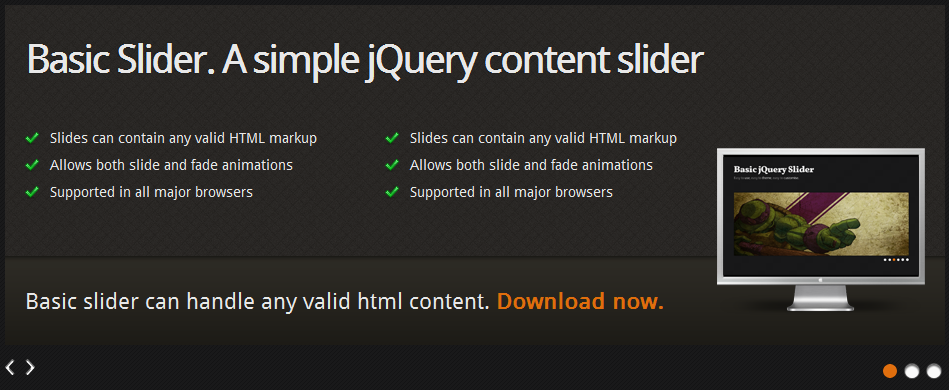 Continue reading