Vue.js Amsterdam 2020
February 20, 2020 @ 09:00

-

February 21, 2020 @ 23:00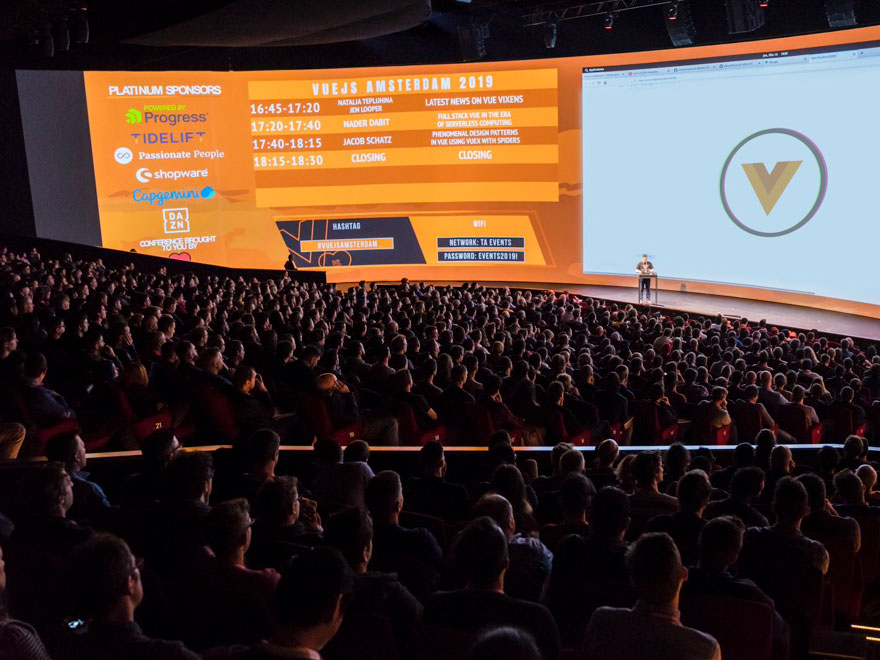 Connecting Global JavaScript Leaders. These are the wonderful hosts headlining our 2020 edition.
Join for 2 Day Conference with over 2,000 People flying from over 50 Countries in the World. Vue.js Amsterdam is the must-attend Vue Community Event & Event of the year.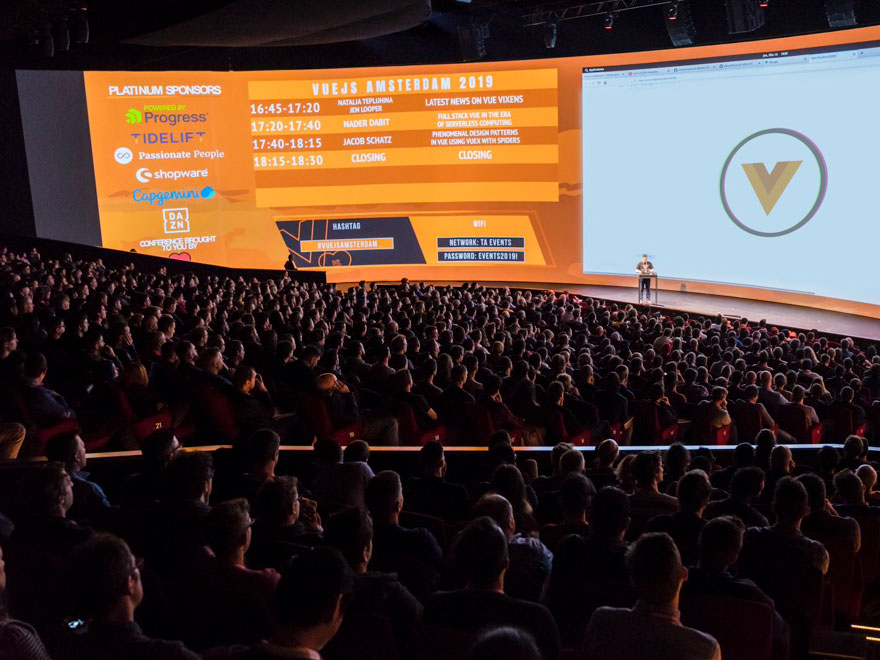 Since Vue.js Amsterdam started in 2018 it has been a sold-out conference with the creator of Vue, Evan You opening the event. The State of Vuenion 2020 is a highly anticipated talk this time around with the imminent release of Vue 3.
Theater Amsterdam has been described by our global Javascript leaders as the "greatest conference venue in the world". You will get to see Vue Experts delivering high-level talks with coding examples on a large 500m2 Screen. As part of your conference experience, we have arranged diverse, world-class and free lunchtime catering. You get to relax and sit back in cinema seats allowing you to open up your laptop if you wish to code along.
Vue core team members and contributors are booked in to speak about:
Vue 3: Hooks, TypeScript, Suspense, Portals, Fragments, Compiler
Tools and Libraries: Nuxt.js, VueStoreFront, Vue UI, Vuetify, BootstrapVue, VuePress, Vue DevTools, Vuex ORM
Hot Topics: JamStack, Design Systems, RxJS, Meteor, GraphQL, Apollo, Accessibility, Webpack5
Best Practices and Inspirations: Compenentize SVGs, Authentication from Scratch, Composition API Explained Visually, Deploying Vue Applications
Vuejs Amsterdam is the World's Leading Frontend Vuejs Conference with the following speakers confirmed for the 2020 edition
Evan You Live in Person presenting the State of Vue 2020 (Creator of Vuejs), Sarah Drasner Netlify, Alex & Seb Chopin Authors of Nuxtjs, Filip Rakowski Founder of VueStoreFront, Gregg Pollack Founder VueMastery, Gui Chau Vue Core Team Member, Natalia Tepluhina Vue Core Team Member, Thorsten Lunborg Core Vue Team Member, Eduardo San Martin Morote Core Vue Core Team Member, Damian Dulisz Vue Core Team Member, Maya Shavin
As always we look for the most interesting new topics and Vuejs Speakers for this conference. A growing list of New Vue Speakers includes: John Leider Creator of Vuetify, Pooya Parsa Nuxtjs Core Team Member & Vue Consultant at Passionate People, Rahul Kadyan Core Member of Vuejs, Gusto Core Team member of Vuejs and Teacher at VueandMe, Adam Jahr Teacher VueMastery and more speakers.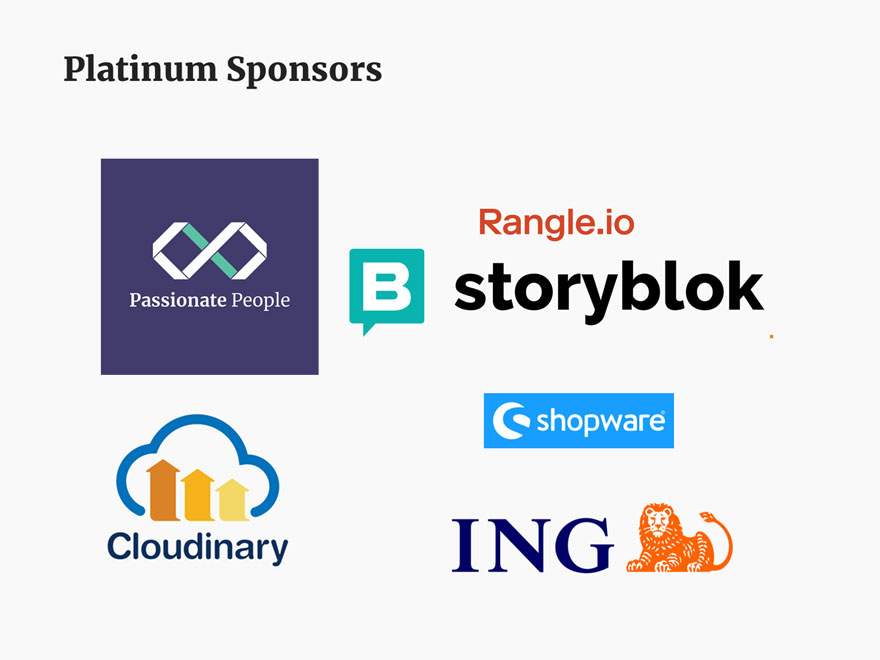 Location: Amsterdam Theater
Incredible 500m² Screen 1250 Cinema-style seats Awe inspiring sound-system Legendary catering Warm, comfortable atmosphere.
Danzigerkade 5 1013 AP Amsterdam